Getty Images
Holter monitors are firmly ensconced as the standard device for remote cardiac monitoring. But does that make them the best option? A new survey shows providers feel confident that mobile cardiac telemetry (MCT) can provide better detection rates and more accurate diagnosis. If that's the case, why isn't this fully established as the standard of care?
The Survey Says …
The survey of 100 U.S. clinicians including cardiologists, electrophysiologists, nurse practitioners and physician assistants was conducted by the research team at Vivalink. The study sought frontline data on the use of Holter monitors versus mobile cardiac telemetry units — and the results show providers are wholly in a transition period. The reality is that the Holter monitor turned 60 years old this year and has only been improved in small increments over the decades. Providers should be experiencing the tipping point in using newer technological innovations.
The results of the survey establish the potential for this tipping point to arrive soon, yet it's not as imminent as it could be. Cardiac clinicians are wavering back and forth between tried and true technology and the measurable improvements afforded by newer mobile cardiac telemetry equipment. There may be several reasons for this tangled path to progress, as clinicians embrace innovation, while also simultaneously delaying it. For example, respondents clearly understand the value the continuous monitoring and real-time data MCT provides. But the survey also shows more than half of respondents said the Holter monitor is easier for providers to use even though the equipment is bulkier, so patients are less mobile and more aware they are on a heart monitor.
There is a Place for Holter Monitors
Don't expect a dramatic shift one way or the other in the next 12 months. About 63% of respondents said they expect a slightly to significantly higher use of Holter monitors in 2022. When asked about mobile cardiac telemetry units, 58% of respondents indicated they expect to see increased use of the newer technology. While more MCT use is expected this year, Holter monitors are not being phased out any time soon. With 45% of respondents saying they prescribe mobile cardiac telemetry units (directly or indirectly) at about the same rates as Holter monitors, there may still be a place for both options.
The biggest takeaways from this survey? Strong indications of a willingness to adopt mobile cardiac telemetry technology with two significant changes: better training and onboarding. Clinicians cited complexity and lack of training as reasons to stick with the more familiar Holter monitors, despite better results from improved MCT technology. Nearly 50% of respondents cited complexity as the main disadvantage, followed by 25% citing lack of training as the second-biggest drawback.
This isn't a matter of convincing clinicians that mobile cardiac telemetry offers more diagnostic advantages. The benefits appear to be clear to providers. It seems the training practices need such vast improvement that providers are willing to accept that the Holter is doing enough of a good job for now.
Cardiology is a specialty that's well positioned to be at the vanguard of evolution of remote monitoring technologies. Training clearly needs to improve to meet the growing needs of prescribers. However, if there is a place for both MCT and Holter, then technologists must figure out how best to apply advancements in sensors and platforms to equally improve both options. Only then can we really meet the needs of the patient as well.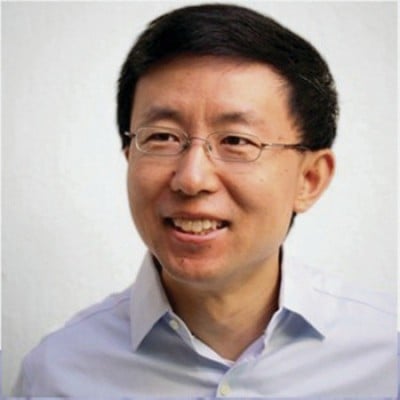 Jiang Li, Ph.D., is Founder and CEO of Vivalink, Inc., a Silicon Valley company developing medical wearable sensor solutions for patient monitoring and telemedicine. Prior to Vivalink, Jiang held positions as VP of Engineering at Thin Film Electronics, Kovio, and Spansion, as well as the Director of Product Engineering at Advanced Micro Devices. Jiang earned his BS in Chemical Engineering from Zhejiang University, and his Ph.D. in Chemical Engineering from the University of Wisconsin at Madison, in 1998.
Related Wearable ECG Monitoring Content:
How Advances in Wearable Cardiac Monitors Improve the Patient and Clinician Experience
Longer Continuous Ambulatory Cardiac Monitoring Enables More Comprehensive Evaluation of Atrial Fibrillation
Cardea Solo Wearable ECG Collects High-altitude Cardiac Data on Denali Expedition
Cardiac Insight Partners With VivoSense for Cardiovascular Research
Wearable Cardiac Monitors Are Effective for Tracking Atrial Fibrillation Following Ablation
As Interpretation Criteria Evolve, False Positive Athlete ECG Screening Rates Can Decrease
---
If you enjoy this content, please share it with a colleague