Webinar sponsored by GE Healthcare
The financial burden of COVID-19 has put tremendous pressure on health systems across the country. This webinar will address cardiovascular metrics that can help you navigate the unexpected impact of COVID-19 by leveraging your data with analytics. Cardiovascular leaders will walk away with actionable use cases to explore how to help optimize financial and operational performance.
The webinar will take place Wednesday, June 24, 2020 at 12 pm ET/ 11 am CT
Learn strategies to help:  
   • Minimize loss by prioritizing supply usage before expiration.
   • Drive standardization and reduce variation by comparing costs by case and physician.
   • Facilitate lab accreditation to help optimize reimbursement.
   • Drive efficiency with case volume and workflow insights.
About GE Healthcare Centricity Cardio Enterprise 
Centricity Cardio Enterprise[1] is an integrated Cardiovascular PACS (CVPACS) and Information System (CVIS) that bridges the gaps between care areas and healthcare information systems. You get a single point of access for patient data, wave forms, images, analysis tools and physician reports – combined with powerful end-to-end management, analytics and workflow tools across the cardiovascular care pathway.
1. Centricity Cardio Enterprise is a solution comprised of Centricity Universal Viewer and Centricity Cardio Workflow.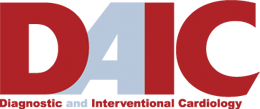 Subscribe Now