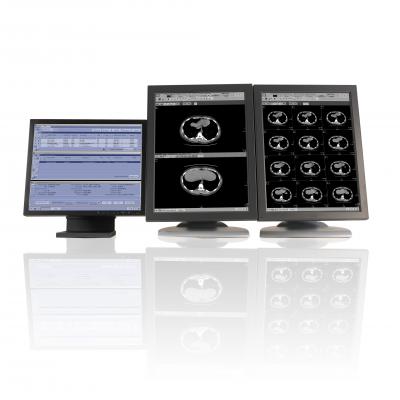 March 20, 2012 - GE Healthcare is demonstrating its new Centricity Cardio Enterprise solution during the American College of Cardiology (ACC) 2012 meeting in Chicago. The integrated cardiovascular clinical informatics system includes both CVIS (cardiovascular information system) and CPACS (cardiovascular picture archiving and communication system) functionality to provide clinicians full access to a single, comprehensive cardiovascular patient record. Centricity Cardio Enterprise features Web-enabled technology capable of driving workflow efficiencies and integrating with your current IT systems.
The Centricity Cardio Enterprise solution provides:
• A single point-of-access to the full cardiovascular patient jacket from any internet connection.
• A unified system for your department's patient management needs, from scheduling to discharge.
• An tightly connected and streamlined physician reporting engine capable of auto-routing reports to
multiple destinations.
• A relational database that puts quantitative business data analysis at your fingertips.
• Combines Centricity Cardio Imaging and Centricity Cardio Workflow products.
The system allows easy and secure access and a more complete and clinically rich patient cardiovascular record virtually anywhere for rapid and informed clinical decision making.
It helps eliminate manual, redundant data entry and tailor workflows for your specific procedures, documentation and reporting needs to maximize your productivity while complying with regulations.
The system also helps increase accuracy for bill payers and patients for services and inventory to minimize revenue and reimbursement losses.
For more information: www3.gehealthcare.com