Artificial Intelligence
This channel includes news and new technology innovations for artificial intelligence software, also referred to as deep learning, cognitive computing and machine learning. Specifically this page is for cardiac related AI technology integration for imaging appropriate use criteria (AUC), clinical decision support and predictive analytics.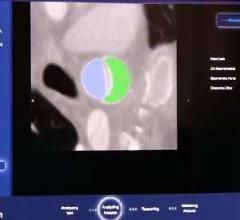 Mark Michalski, M.D., director of the Center for Clinical Data Science at Massachusetts General Hospital, explains...
A post-game roundup by Imaging Technology News (ITN) Contributing Editor Greg Freiherr and Diagnostic and...