Cardiovascular Ultrasound
This channel includes news and new technology innovations about cardiovascular ultrasounds. Cardiovascular ultrasounds, or echocardiograms, use ultrasound imaging to provide a picture of the heart.
January 17, 2022 – As the increasing number of structural heart interventions are assisted by real-time imaging guidance ...
December 9, 2021 – Philips Healthcare expanded its cardiac ultrasound portfolio with new imaging tools and features to ...
Examples of TrueView and GlassView 3D cardiac ultrasound visualization and artificial intelligence (AI) assisted ...
October 4, 2021 – UltraSight, a digital health company developing artificial intelligence (AI) enabled cardiac imaging ...
September 22, 2021 — Test selection should be a shared decision between patient and physician rather than directed by ...
September 14, 2021 – Us2.ai, a Singapore-based medtech firm backed by Sequoia India and EDBI, has received U.S. Food and ...
One of the trends in cardiovascular information system (CVIS) and radiology PACS at the Healthcare Information ...
This educational webinar is focused on the value echocardiographic strain imaging brings to a contemporary cardiology ...
A new ultrasound imaging technology that may offer novel ways to diagnose and better understand cardiac diseases using ...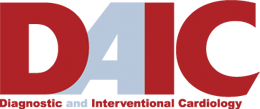 Subscribe Now