The SpideRX Embolic Protection Device, by ev3 Inc., features the ability to use a separate, preferred guidewire to cross ...
Designed to help physicians access areas of blockage in the coronary arteries and other vessels in the body that may be ...
Ah, money, money, money — the Frankenstein monster that destroys souls."

It's one of many oddball lines from the ...
Washington Health System (WHS) provides healthcare services at more than 40 offsite locations across three counties in ...
Are drug-eluting stents destined to fail?

In Part 1 of this investigation, the connection of DES and thrombogenicity ...
Give a highly ranked research and teaching facility access to cutting-edge technology, and the results could be death ...
The drug-eluting stent (DES) market is a multibillion dollar business in the U.S. — and it's estimated that over three ...
Beginning April 1, Terumo officially launches its own, full-scale marketing and sales program for all its products in ...
It's not uncommon for a cardiologist at University Community Hospital (UCH) in Tampa to walk about two miles to get his ...
Although healthcare budgets are tight, needs are expanding. Clinical facilities are continuously looking for ways ...
Technological advancements over the years have forced most OR methods used in 1964 into dusty, old history books and ...
Feature | J. Steven Hata, MD, director, Division of Critical Care, Department of Anesthesia and Kristy Walker
Intensive care units are highly dependent on the efficient transfer of physiological data to multiple healthcare ...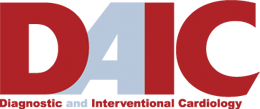 Subscribe Now