Intravascular Imaging
This channel includes news and new technology innovations for intra-vascular ultrasound (IVUS) and optical coherence tomography (OCT) imaging systems used in the cath lab. These imaging modalities help with diagnostic decisions about how to treat atheroscolosis and help guide device placement and verification of stent apposition. The technology also is used to visualize in-stent restenosis.
April 3, 2007 —FoxHollow Technologies Inc. has announced it has submitted a 510(k) premarket notification to the ...
Jan. 19, 2007 — Biosense Webster made two agreements public this week with healthcare competitor modality giants ...
Volcano Corp., Stanford University, Cardialysis and the Cardiovascular Research Foundation in which Volcano will provide ...
The integration of Volcano's intravascular ultrasound imaging (IVUS) capabilities into GE Healthcare's Innova all ...
First U.S. installations of Volcano Corp.'s s5i IVUS (intravascular ultrasound) imaging system have been completed at ...
GE Healthcare and Volcano Corp. have announced FDA 510(k) clearance for the integration of Volcano's intravascular ...
Enrollment is complete for a landmark study designed to increase clinical understanding of vulnerable plaque, the ...

SiteSeekir Trans-Blood Vision, a patented, forward-looking technology, is now being used by physicians at the ...

One of the products Siemens Medical Systems is showcasing at the Heart Rhythm Society convention, May 17 to 20 in ...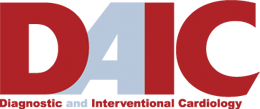 Subscribe Now