Leads Implantable Devices
News and new technology innovations for leads implantable devices can be found on this channel.

May 6, 2009 - Medtronic Inc. today said the FDA approval and availability of the Attain Ability left?heart lead ...
May 5, 2009 - Spectranetics Corp. today released initial data from the four-year, retrospective LExICon (Lead ...
Management of implanted leads for pacemakers and defibrillators is a growing concern among physicians with more than 2 ...
February 6, 2009 – The FDA has approved St. Jude Medical Inc.'s medical device system that allows a single ...
November 18, 2008 - According to a study published in the Nov. 18 issue of the journal Circulation, Medtronic's ...

August 28, 2008 - Spectranetics Corp. today announced the first use in Japan of its Spectranetics Laser Sheath ...

August 26, 2008 - Cook Medical today said 200 medical centers in the U.S. have adopted its EVOLUTION Mechanical ...
August 7, 2008 - St. Jude Medical Inc. today said it received regulatory approval, in addition to reimbursement ...

St. Jude Medical said recently the FDA cleared its new delivery tools designed to give physicians greater control ...
July 8, 2008 - Foothills Medical Centre, a leading medical centre for treating patients with cardiac rhythm ...
July 3, 2008 - A unanimous federal jury in Texas recently found that two patents exclusively licensed to Pressure ...
Medtronic has extended its line of CRT leads with Attain StarFix OTW (over-the-wire) lead (Model 4195), an active ...

May 14, 2008 - St. Jude Medical received both FDA 510(k) clearance and European CE Mark approvals of the IsoFlex ...

The Promote RF CRT-D and Current RF ICD feature InvisiLink radiofrequency (RF) telemetry for reportedly secure ...
Sorin Group's ELA Medical markets ISOLINE, a defibrillation lead designed with redundant insulation and abrasion ...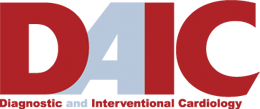 Subscribe Now