Leads Implantable Devices
News and new technology innovations for leads implantable devices can be found on this channel.
March 11, 2008 - Sorin Group's ELA Medical received the FDA's approval to market ISOLINE, a new defibrillation ...
March 3, 2008 - Boston Scientific Corp. received CE Mark approval of its ACUITY Spiral left ventricular lead for ...
October 16, 2007 – Medtronic Inc. said in a statement that it has voluntarily suspended worldwide distribution of ...
October 16, 2007 — In response to Medtronic's decision to voluntarily suspend its Sprint Fidelis defibrillation ...
September 18, 2007- With PET-guided lead placement, cardiac resynchronization therapy (CRT) can achieve ...

The Acuity steerable left ventricular lead device is designed for cardiac resynchronization therapy ...
May 11, 2007 — St. Jude Medical Inc. has announced FDA approval of its new OptiSense lead, a first-of-its-kind ...

The TURBO elite product line for excimer laser ablation is comercially available to treat peripheral artery ...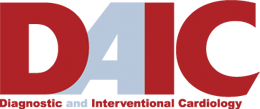 Subscribe Now