Magnetic Resonance Imaging (MRI)
Cardiac MRI creates images from the resonance of hydrogen atoms when they are polarized to face in one direction and then hit with an electromagnetic pulse to knock them off axis. The wobbling of the atoms is what is recorded by computers and used to reconstruct the images. Cardiac MR allows very detailed visualization of the myocardial tissue above the resolution found with cardiac CT. Using different protocol sequences, various contrast type images can be created with MRI to enhance various tissues or to provide physiological data on the function of the heart. This section includes MR analysis software, MRI scanners, gadolinium contrast agents, and related magnetic resonance accessories.
March 16, 2016 ― A team of researchers led by the University of Missouri School of Medicine has developed a new, real ...
March 10, 2016 — According to the latest research study released by Technavio, the global medical imaging market is ...
March 4, 2016 — Boston Scientific has received U.S. Food and Drug Administration (FDA) approval for the Acuity X4 ...
For decades now, magnetic resonance imaging (MRI) has been noted for its excellent soft tissue imaging capability with ...
February 11, 2016 — Royal Philips announced U.S. Food and Drug Administration (FDA) 510(k) clearance for the Expression ...
February 1, 2016 — The findings of a major study led by cardiovascular imaging specialists at Allegheny General Hospital ...
January 28, 2016 — A new imaging technique could reduce the need for amputation in patients with critical limb ischemia ...
January 21, 2016 — Siemens Healthcare announced that the U.S. Food and Drug Administration (FDA) has cleared the ...
January 20, 2016 — A group of researchers from Russia, Australia and the Netherlands have developed a technology that ...
Each year radiology vendors use the Radiological Society of North America (RSNA) meeting as a springboard to unveil ...
December 23, 2015 — Patients who have had a stroke in the back of the brain are at greater risk of having another within ...
December 22, 2015 — Biotronik received U.S. Food and Drug Administration (FDA) approval for use of its latest family of ...
December 14, 2015 — Precision Image Analysis Inc. (PIA) announced a dramatic expansion of its capabilities as a provider ...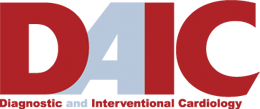 Subscribe Now