Radiation Dose Management
This channel includes news and new technology innovations for X-ray radiation dose monitoring, dose management, dose recording and radiation safety for cath lab staff. Technologies include systems to reduce or block dose via barriers or computed tomography (CT) dose reduction technologies such as iterative reconstruction.
December 13, 2011 — Siemens announced its computed tomography (CT) iterative reconstruction algorithm SAFIRE – Sinogram ...
December 13, 2011 — Toshiba America Medical Systems Inc. has introduced DICOM Radiation Dose Structured Report on all ...
December 8, 2011 — A new survey released by the Siemens Radiation Reduction Alliance (SIERRA) reveals awareness and ...
Vendors showcase the latest medical imaging technological advances each year during the annual Radiological Society of ...
Over the last 10 years, hospitals have phased out analog image intensifiers for flat-panel, digital detector angiography ...
Feature | Carter Newton, M.D., FACC
We are at an inflection point with many aspects of medicine, not the least of which concerns choosing the correct tool ...
To prevent physician fatigue and back pain associated with wearing protective lead aprons in the cath lab, the ...
Feature | Bjørn Egil Løndalen, M.D., Unilabs AS
In an effort to lower the radiation doses patients receive from CT scans, Unilabs Röntgen Majorstuen in Oslo ...
The Radpad Femoral-Entry Angiography Shield for coronary, Radpad Peripheral Drape for peripheral procedures and the ...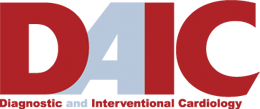 Subscribe Now