Radiation Dose Management
This channel includes news and new technology innovations for X-ray radiation dose monitoring, dose management, dose recording and radiation safety for cath lab staff. Technologies include systems to reduce or block dose via barriers or computed tomography (CT) dose reduction technologies such as iterative reconstruction.
Following public comment received in the fall of 2013, The Joint Commission has released new accreditation standards for ...
December 10, 2013 — GE Healthcare showcased several new offerings that enable
low-dose imaging
procedures and help ...
Radiation dose continues to rise as the number of computed tomography (CT), nuclear, angiography, and fluoroscopy ...
In 2006, the average annual effective dose per individual in the United States was 6.2 mSv, a figure that has almost ...
The radical increase in patient exposure to radiation from medical imaging over the last two decades has created great ...
By Dave Fornell, DAIC editor
The largest medical imaging show in the world is the annual Radiological Society of ...
November 20, 2013 — Each year, ECRI Institute, an independent nonprofit that researches the best approaches to improving ...
November 7, 2013 – PHS Technologies Group LLC, a division of PACSHealth LLC, announced that it has been awarded a group ...
October 4, 2013 — Image Wisely recently launched its first Image Wisely Radiation Safety Case — a series of free, online ...
September 11, 2013 -- UltraSPECT announced that MaineHealth, a family of hospitals and medical centers throughout Maine ...
August 2, 2013 — The U.S. Food and Drug Administration (FDA) recently granted market clearance for a hand lotion ...
Radiation exposure from multidetector computed tomography (CT) has become a pressing public health concern in both lay ...
By Dave Fornell, DAIC Editor
Finding ways to lower patient radiation dose from both medical imaging and ...
Finding ways to lower patient radiation dose from both medical imaging and interventional cardiology has become a major ...
July 22, 2013 — Toshiba America Medical Systems Inc. has partnered with Unfors RaySafe Inc. to offer a new radiation ...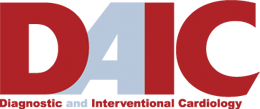 Subscribe Now