Radiation Dose Management
This channel includes news and new technology innovations for X-ray radiation dose monitoring, dose management, dose recording and radiation safety for cath lab staff. Technologies include systems to reduce or block dose via barriers or computed tomography (CT) dose reduction technologies such as iterative reconstruction.
June 5, 2015 - For years, the radiology industry has focused on reducing, or eliminating patient exposure to radiation ...
June 4, 2015 - Toshiba's new Assurance 360 program is making it easier for existing computed tomography (CT) customers ...
Long-term exposure to ionizing radiation is a primary occupational concern for today's interventional cardiologists. To ...
May 27, 2015 — Medic Vision Imaging Solutions Ltd. announced the introduction and availability of SafeCT Dose Reporting ...
May 21, 2015 — PHS Technologies Group LLC, a unit of PACSHealth LLC announced that Dell Healthcare and Life Sciences ...
With increased discussion and awareness placed on patient radiation exposure in medical imaging, similar concerns have ...
It's the invisible elephant in radiology — radiation exposure. As physicians, we know all too well that exposure to ...
April 28, 2015 — The American College of Radiology (ACR) and American Association of Physicists in Medicine (AAPM) are ...
April 21, 2015 — The American Society of Radiologic Technologists (ASRT) has launched new online products to help ...
Nuclear myocardial perfusion imaging (MPI) with positron emission tomography (PET) and single-photon emission computed ...
March 25, 2015 — The U.S. Food and Drug Administration (FDA) announced its latest efforts in supporting the Bonn Call ...
March 24, 2015 — A new study published online in the journal Radiology found a substantial gap between patient ...
March 23, 2015 — Scientists from the U.S. Department of Energy's Lawrence Berkeley National Laboratory  have uncovered ...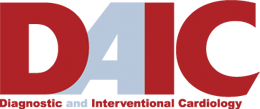 Subscribe Now