Radiation Dose Management
This channel includes news and new technology innovations for X-ray radiation dose monitoring, dose management, dose recording and radiation safety for cath lab staff. Technologies include systems to reduce or block dose via barriers or computed tomography (CT) dose reduction technologies such as iterative reconstruction.
April 25, 2017 — Corindus Vascular Robotics Inc. announced a strategic partnership with BLOXR Solutions, provider of rad ...
April 17, 2017 — A new study led by UC San Francisco has found that radiation doses can be safely and effectively ...
March 30, 2017 — The Connecticut Hospital Association (CHA) and Bayer announced an alliance to establish the United ...
March 7, 2017 — Unfors RaySafe recently introduced the RaySafe i3, to its suite of real-time dosimetry products, at the ...
February 23, 2017 — Using data from the world's largest computed tomography (CT) dose index registry, researchers have ...
January 19, 2017 — Zetta Medical Technologies announced the release of Zia, an iterative reconstruction solution that ...
January 5, 2017 — Working in concert, the American Society of Nuclear Cardiology (ASNC), the Intersocietal Accreditation ...
August 19, 2016 — The detonation of atomic bombs over the Japanese cities of Hiroshima and Nagasaki in August 1945 ...
In the past few years, concern has skyrocketed from interventional cardiologists and cath lab staff over radiation dose ...
July 25, 2016 — UltraSPECT Inc. announced recently that Robert Wood Johnson Physician Enterprise (RWJPE), a multi ...
July 14, 2016 — Alternative imaging procedures, radiation safety and parent education should be the top priorities when ...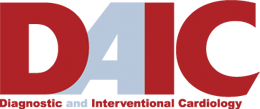 Subscribe Now