Radiation Dose Management
This channel includes news and new technology innovations for X-ray radiation dose monitoring, dose management, dose recording and radiation safety for cath lab staff. Technologies include systems to reduce or block dose via barriers or computed tomography (CT) dose reduction technologies such as iterative reconstruction.
The Instadose + dosimeter, the latest by Mirion Technologies, transforms radiation monitoring programs to increase ...
February 1, 2018 –Stereotaxis, who makes innovative robotic technologies for the treatment of cardiac arrhythmias ...
November 1, 2017 — James A. Brink, M.D., FACR, chair of the American College of Radiology (ACR) Board of Chancellors ...
September 7, 2017 — Sapheneia and Scannerside received U.S. Food and Drug Administration (FDA) 510(k) clearance to ...
Randy Thompson, M.D., attending cardiologist, St. Luke's Mid-America Heart Institute, Kansas City, explains protocols ...
August 7, 2017 — Virtual Phantoms Inc. announced the release of VirtualDoseIR, a tool for assessing organ dose from inte ...
July 17, 2017 — Ionizing radiation, such as X-rays, has a harmful effect on the cardiovascular system even at doses ...
June 19, 2017 — The tenth special edition Image Wisely Radiation Safety Case is now available to help radiologists ...
In recent years, radiation dose management awareness has heightened across the healthcare industry to address growing ...
For all the benefits of medical imaging, most forms come with the inherent danger of radiation exposure. Public ...
June 1, 2017 — Infab Corp. recently introduced Revolution Lead and Lead-Free Aprons with Kiarmor, Infab's proprietary bi ...
May 12, 2017 — A study in 65 countries has revealed low adoption of International Atomic Energy Agency (IAEA) ...
May 11, 2017 — A large nuclear cardiology laboratory in Missouri has slashed its average radiation dose by 60 percent in ...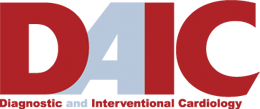 Subscribe Now