Radiation Dose Management
This channel includes news and new technology innovations for X-ray radiation dose monitoring, dose management, dose recording and radiation safety for cath lab staff. Technologies include systems to reduce or block dose via barriers or computed tomography (CT) dose reduction technologies such as iterative reconstruction.
The Radiological Society of North America (RSNA) annual meeting has transitioned in recent years from an imaging device ...
Toshiba's advanced radiation dose reduction technology, Adaptive Iterative Dose Reduction 3D (AIDR 3D), is now available ...
October 5, 2012 — Advocate Health Care, one of the nation's top health systems and the largest integrated health care ...
Recently, concerns have been raised that transradial (TR) cardiac catheterization significantly increases radiation ...
August 17, 2012 — Siemens Healthcare announced an agreement to enhance the syngo Workflow Dose Management module by ...
July 23, 2012 — The IT and medical technology company Sectra has acquired the product rights for Intulo, a system that ...
July 10, 2012 — A study led by researchers at the University of California, San Francisco (UCSF) and the Group Health ...
July 9, 2012 — GE Healthcare unveiled in June the GE Blueprint for low dose, a comprehensive program that helps ...
June 28, 2012 — The following is being released today by the Cincinnati Children's Hospital Medical Center:
New research ...
June 25, 2012 — Among six large integrated healthcare systems between 1996 and 2010 there was a substantial increase in ...
June 22, 2012 — In a recently approved position statement, the American Association of Physicists in Medicine (AAPM) ...
June 22, 2012 — Philips introduced the iDose4 Premium Package, which includes two technologies that can improve image ...
June 20, 2012 — In nuclear medicine and molecular imaging, small amounts of radioactive agents are administered to the ...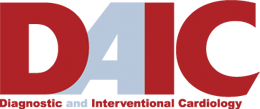 Subscribe Now