Ultrasound Imaging
Ultrasound uses sound waves to create images. This section includes echocardiography (echo), transthoracic echo (TTE), transesophageal echo (TEE), echo contrast, transducers, ultrasound software and point of care (POC) ultrasound.
August 30, 2022 —  Royal Philips (NYSE: PHG, AEX: PHIA), a global leader in health technology, will showcase its latest ...
Sudden cardiac arrest is a complex and challenging medical emergency because it can occur anywhere at any time and is ...
August 12, 2022 —  Clarius Mobile Health, a leading provider of high-definition wireless ultrasound systems, announced ...
August 10, 2022 —  Butterfly Network, Inc., a digital health company transforming care with handheld, whole-body ...
August 9, 2022 — Butterfly Medical, an Israeli medical device company developing a novel minimally invasive solution to ...
July 20, 2022 — Teleflex Incorporated, a leading global provider of medical technologies, announced the first patient ...
June 15, 2022 — Cardiawave SA, a deeptech medical device manufacturer that has developed Valvosoft, a revolutionary non ...
June 8, 2022 — Us2.ai, a Singapore-based medtech firm backed by, IHH Healthcare, Heal Partners, Sequoia India, EDBI ...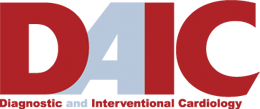 Subscribe Now