Getty Images
The first devices developed for interventional cardiology were percutaneous transluminal coronary angioplasty (PTCA) balloon catheters to reopen coronary arteries. Forty years later, they remain a primary workhorse device in percutaneous coronary interventions (PCI). While stents have taken the limelight in terms of the primary focus in PCI, balloons are still the method used to initially revascularize the vessel and to expend the stents into position. According to the latest interventional cardiology procedural analysis by iData Research in 2020, more than 965,000 angioplasties are performed each year in the United States.[1]
New Developments of Drug-coated and Calcium Breaking Balloons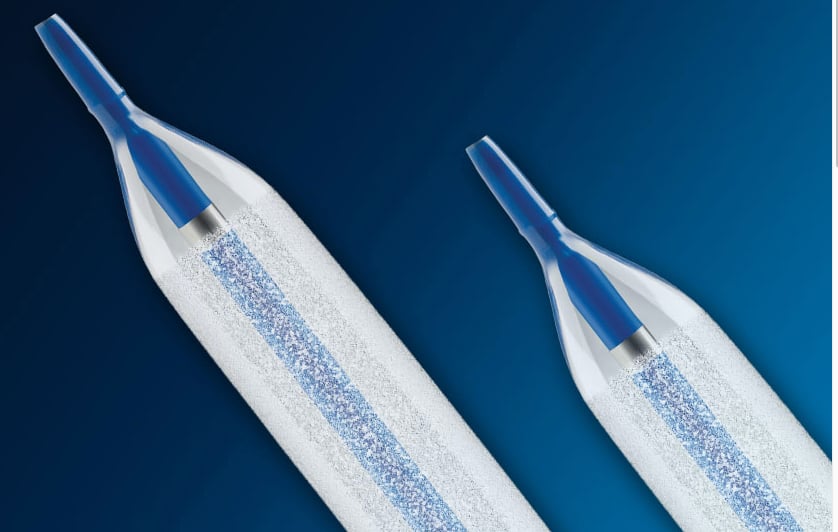 In recently years, while most angioplasty balloons are now largely seen as a commodity, there have been some new developments in angioplasty balloons that have brought this older technology back onto center stage. The biggest of these trends has been drug-coated balloons (DCB, or drug-eluting balloons, DEB). These DCB devices use the same anti-proliferative drugs as drug-eluting stents (DES) to prevent neointimal hyperplasia that can re-occlude the vessel. This buildup of scar tissue ironically is caused by the vessel trauma from angioplasty balloons expanding, and stretching and tearing the vessel lining. DCBs can be used to treat hyperplasia that can cause in-stent restenosis, in combination with bare metal stents, or used in peripheral artery disease (PAD) in the legs without a stent.
Other specialty balloons that are now commonly used include scoring/cutting balloons that have nitinol wire(s) wrapped around the balloon that increase the pressures along the wire to cut or crack calcified lesions. This vessel prep helps allow stents to be fully expanded in these hard-to-treat lesions. These are generally used after a high-pressure non-compliant ballon fails to sufficiently break the calcium.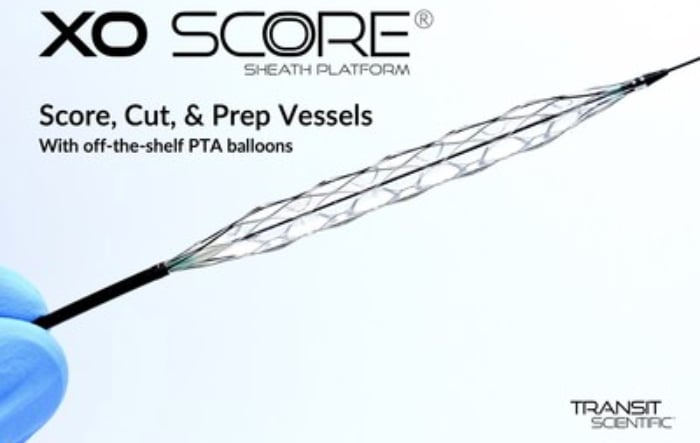 A new innovation in this space was the 2020 U.S. Food and Drug Administration (FDA) clearance of the Transit Scientific XO Score Percutaneous Transluminal Angioplasty (PTA) Scoring Sheath platform. Instead of requiring a purpose built specialty balloon, the low-profile, flexible, metal-alloy exoskeleton is placed on standard stock balloon to turn it into a scoring balloon. One XO Score sheath can be used with a number of 4-8 mm diameter and 20-40 mm long balloons to save the hospital money. The device is FDA-cleared for use in iliac, ilio-femoral, popliteal, infra-popliteal and renal arterial plus synthetic and/or native arteriovenous hemodialysis fistula.
Another recent innovation that may offer a paradigm shift in how calcified vessels are treated is the Shockwave Intravascular Lithotripsy system approved by the FDA in February 2021 for coronary artery use in February 2021. It combines a low-pressure balloon mounted on a catheter that delivered bursts of sonic energy to crack the calcium. The balloon gently presses on the vessel wall at 4 atm to expend the artery as the calcium in the vessels walls it shattered by the sound waves.
Differentiating Features of PTCA Balloons
Angioplasty balloon catheters can differ in size, material used, in their construction and the compliance the balloon has to the lumen of the vessel. Depending on lesion extension and density, PTCA balloons require specific features, such as lesion-crossing capability, vector force or pressure to push plaque out of the way or break up calcium.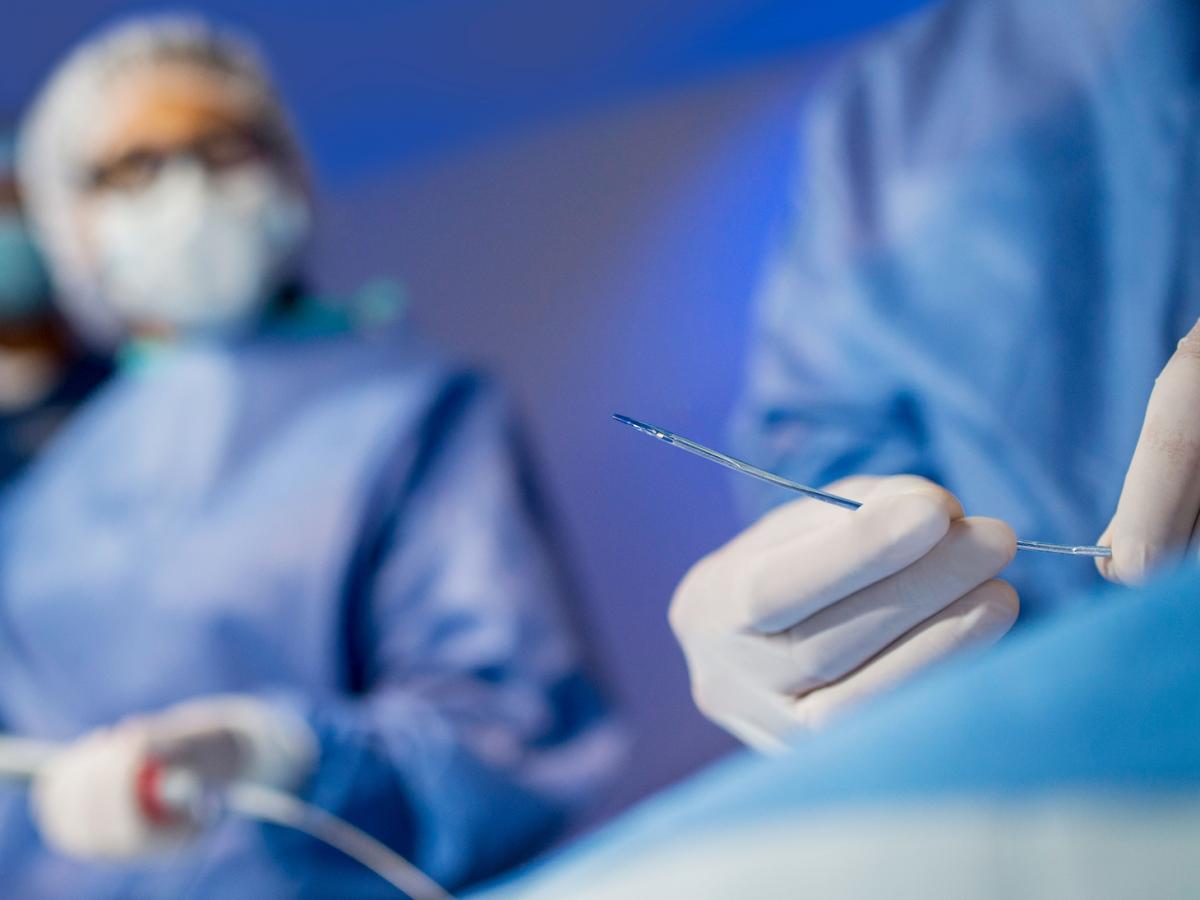 The PTCA balloon catheter market is segmented by its level of compliance in conforming to the shape of the vessel lumen. These subdivisions include compliant, non-compliant and semi-compliant balloons. Semi-compliant PTCA balloons are used in pre-dilatation of the lesion before the stent implantation. The non-compliant balloon catheters are usually ultra-high strength to handle the overinflation pressures to break up calcified lesions and to expend stents. Compliant balloons are low pressure and conform to the lumen size.
Balloon catheters also can be segmented on the basis of balloon material used, which includes the use of polyurethane, nylon materials, and polyethylene (PE), polyolefin copolymer (POC) and polyethylene terephthalate (PET). Polyolefins are used as balloon material for their good tensile strength and compressibility that allows the balloon to rapidly inflate and deflate during the procedure.[2] Polyethylene is a light, versatile, thermoplastic polymer. Polyethylene terephthalate is a type of polyester that is used for the production of high-pressure balloons.[2]  
Nylon holds the largest share in the balloon catheter market.[3] This is mainly owing to the benefits of nylon because it is softer, it is more easily refolded and is easier to withdraw into the guiding catheter or introducer sheath. When compared with PET versions, nylon high-pressure balloons require a thicker wall for a given burst pressure, which means that a nylon balloon will have a larger profile than a comparable PET balloon upon insertion into the body and when crossing a lesion. Polyethylene is growing in usage because of its ability to inflated by volume, rather than pressure. These balloons are able to stretch 100% to 800% and are often used in applications that require the balloon to fully conform to, or occlude, the anatomy.[3]
Polyurethane is considered the most desirable material used for the manufacturing of balloon catheters due to its tensile strength, hemocompatibility and biocompatibility.[4]
Other materials such as terephthalate and silicone, which have a suitable co-efficient of friction, pressure ratings and radial force that minimizes vessel injury during insertion, may also contribute to the market.[4]
Key Players in The Balloon Catheter Market
Key players operating in the PTA balloon catheter market are Abbott Vascular, Edwards Lifesciences, Biotronik, Boston Scientific, Medtronic, Terumo, Cook Medical,Cordis (Cardinal Health), MicroPort Scientific, C. R. Bard, Teleflex, B. Braun, Meril, OrbusNeich, Philips Healthcare, Endocor, Comed, Umbra Medical, Jotech, Natec Medical and Surmodics.[1-5]
Market players are focusing on strategically acquiring other balloon catheter vendors.[3] An example is Phillips Healthcare, which wanted to strengthen its interventional cardiology portfolio by offering not only angiography imaging systems, but also catheter and interventional device technologies. This included purchasing Spectranetics in 2017. Another example is the Teleflex purchase of Vascular Solutions in 2016. In January 2016, Surmodics acquired NorMedix to strengthen its R&D capabilities and vascular device expertise. 
Geographical expansion is also seen as one of the strategic initiatives opted by key players in the market. For instance, in October 2017, Medtronic set up the Chengdu Innovation Center in China to facilitate training for local physicians to improve healthcare efficiency in Central and Western China. 
In 2010, the FDA downgraded standard balloon-tipped angioplasty catheters from Class III medical devices to Class II devices with special controls, which means that is is much easier for companies to now bring balloon catheters to market through the 510(k) clearance process rather than the pre-market approval (PMA) process.[3] 
Related Balloon Catheter Content:
Recent Developments in Drug-Coated Balloons
VIDEO: Overview of Drug-coated Balloons — Interview with Juan F. Granada, M.D.
New Angioplasty System Dilates Calcified and Fibrotic Vessels 
Balloon Catheter Comparison Chart (requires you to create login but it is free)
VIDEO: Demonstration of Intravascular Lithotripsy Breaking Up Calcium
Comparison Chart of Drug-eluting Balloons (requires login but is free to signup)
FDA Clears Coronary Intravascular Lithotripsy to Breakup Calcified Lesions With Sound Waves 
VIDEO: SCAI Prospective on Key Takeaways at TCT 2019 — Interview with Chandan Devireddy, M.D., including discussion of the LEVANT study results
References:
1. iData Research. Over 965,000 Angioplasties (PCIs) are Performed Each Year in the United States. 07/10/2020. https://idataresearch.com/over-965000-angioplasties-are-performed-each-year-in-the-united-states/. Accessed March 13, 2021.
2. Inkwood Research. Global Ptca Balloon Catheters Market Forecast 2019-2027. https://www.inkwoodresearch.com/reports/global-ptca-balloon-catheters-market/. Accessed March 13, 2021.
3. Industry ACR. Balloon Catheter Market - Industry Analysis, Market Size, Share, Trends, Application Analysis, Growth And Forecast 2020 - 2025.
https://www.industryarc.com/Research/Balloon-Catheter-Market-Research-504252. Accessed March 13, 2021.
4. DataM Intelligence. Balloon Catheters Market, Size, Share, Opportunities and Forecast, 2020-2027. Feb. 2021. Report DMD11. https://www.datamintelligence.com/research-report/balloon-catheters-market. Accessed March 13, 2021.
5. Grand View Research. PTA Balloon Catheter Market Size, Share & Trends Analysis Report By Region (North America, Europe, Latin America, Asia Pacific, Middle East & Africa), Competitive Insights, And Segment Forecasts, 2019 - 2026. Published September 2019. Report GVR-3-68038-758-2. https://www.grandviewresearch.com/industry-analysis/pta-balloon-catheter-market. Accessed March 13, 2021.
---
If you enjoy this content, please share it with a colleague