ACC
This channel contains news about the American College of Cardiology (ACC), including coverage of its annual meeting and links to recently released practice guidelines. The ACC is a leading resource for cardiology professionals, including all its subspecialties. 
March 6, 2023 — A multifaceted intervention to improve prescribing practices increased the likelihood that patients with ...
March 6, 2023 — A new ablation technology known as pulsed field ablation was successful at eliminating episodes of ...
March 7, 2023 — A virtual care team-guided strategy for guideline-directed medical therapy (GDMT) optimization was found ...
March 5, 2023 — Researchers demonstrated that a causal artificial intelligence (AI) system can accurately quantify how ...
March 5, 2023 — Making a connection between the flu and the risk of subsequent heart problems significantly increased fl ...
March 5, 2023 — Doctors who received customized electronic health record (EHR) alerts for specific patients were 2.5 ...
March 5, 2023 — The number of deaths and disabling strokes among patients at low surgical risk who were treated with tra ...
March 5, 2023 — Patients with complex coronary artery disease who underwent a stenting procedure guided by intravascular ...
March 5, 2023 — In patients with multi-vessel heart disease who have had a heart attack, immediate treatment with stents ...
March 5, 2023 — In patients with heart failure and a poorly functioning heart valve, a minimally invasive procedure ...
March 5, 2023 — In the largest randomized trial conducted to compare minimally invasive and conventional cardiac ...
March 4, 2023 — Of the immense volume of valuable information offered and exchanged during the first day of the American ...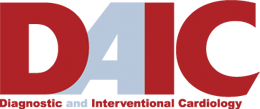 Subscribe Now