ACC
This channel contains news about the American College of Cardiology (ACC), including coverage of its annual meeting and links to recently released practice guidelines. The ACC is a leading resource for cardiology professionals, including all its subspecialties. 
April 7, 2022 – Among patients undergoing non-cardiac surgery who were also on blood pressure medications, a ...
April 7, 2022 – Patients treated with the blood thinner edoxaban for six months after a heart valve replacement ...
April 7, 2022 – While there are effective therapies to reduce the risk of heart disease by lowering low-density ...
April 6, 2022 – Final results from the BIO|GUARD-MI study show a 31 percent reduction of MACE in a sub-group analysis of ...
April 6, 2022 – Deaths among hospitalized patients who had both COVID-19 and the most severe type of heart attack were ...
April 6, 2022 – Donisi Health, a MedTech company working to disrupt the readmission cycle of congestive heart failure ...
April 4, 2022 –  Esperion presented two new analyses from its clinical development program of bempedoic acid (NEXLETOL) ...
April 3, 2022 — A new drug shows promise in providing relief to cardiomyopathy patients experiencing shortness of breath ...
April 3, 2022 — Silence Therapeutics, a leader in the discovery, development and delivery of novel short interfering ...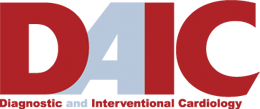 Subscribe Now