Peripheral Artery Disease (PAD)
This channel includes news, interventions, and new technology innovations for peripheral artery diease, PAD and critical limb ischemia. 
FDA has cleared Spectranetics' new line of devices designed to treat clogged leg arteries. The Turbo elite products will ...
New technologies adopted by cardiologists not only improve patient care but expand the role of these physicians ...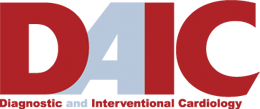 Subscribe Now