Peripheral Artery Disease (PAD)
This channel includes news, interventions, and new technology innovations for peripheral artery diease, PAD and critical limb ischemia. 
Jan. 19, 2007 — The University of Pennsylvania Health System and Life Line Screening, the nation's largest provider of ...
Non-white, low-income patients without commercial insurance are more likely to delay diagnosis of peripheral vascular ...
In a new, five-year agreement signed last week, Datascope's InterVascular Division will become the distributor of Sorin ...
Possis Medical, Inc. has received clearance from the FDA to market its AngioJet Xpeedior catheter to remove blood ...
FDA has cleared Spectranetics' new line of devices designed to treat clogged leg arteries. The Turbo elite products will ...
New technologies adopted by cardiologists not only improve patient care but expand the role of these physicians ...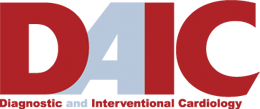 Subscribe Now