July 30, 2021 — A coalition of 10 U.S.-based cardiovascular societies have issued a statement today in support of all ...
There is a trend in interventional cardiology that is now being called "renalism," where patients with poor renal ...
The mitral valve anatomy is extremely complex, which has caused many challenges for transcatheter mitral valve ...
April 29, 2021 — Here is the list of late-breaking study presentations and links to articles about each of them from the ...
May 5, 2021 — A late-breaking study of the Siemens Healthineers Corindus Corpath GRX second-generation cath lab robotic ...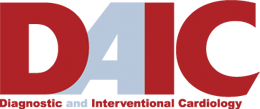 Subscribe Now