Structural Heart
This structural heart channel includes news, videos, podcasts and other content related to diagnosis and treatment of structural heart disease. Topics covered include heart valve repair and replacement, transcatheter aortic valve replacement (TAVR), transcatheter mitral valve replacement (TMVR), transcatheter tricuspid valve replacement (TTVR), left atrial appendage (LAA) occlusion, heart failure interventional device therapies, and closing holes in the heart using, including occlusion of atrial septal defects (ASDs), ventricular septal defects (VSDs) and patent foramen ovales (PFOs).
An initial review of the premarket approval application for the ATS 3f(R) Aortic Bioprosthesis Heart Valve has been ...
CoreValve announced that its patented ReValving System, consisting of a 18F delivery catheter, was used to ...
A test designed to measure the durability of CoreValve's ReValving device reached 200 million cycles, the company ...
A new procedure that delivers and places or repairs a heart valve through a catheter could soon become an ...
For some people, a new life focus is waiting just around the corner.

For Jerry Brody, it was there for 30 years ...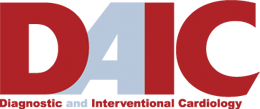 Subscribe Now