Defibrillator Monitors
This channel includes news and new technology innovations about defibrillator monitors. These are used by EMS paramedics to monitor the 12 lead ECG (EKG) of patients and deliver shocks to rtestorn normal sinus rhythm in patrient who go into dangerous arrhythmias or sudden cardiac arrest.
October 6, 2008 - Physio-Control Inc. last week announced FDA clearance to market the LIFEPAK 20e defibrillator/monitor ...
August 19, 2008 - Portable power systems maker Micro Power today said it manufactured a custom lithium battery ...
August 15, 2008 - Research indicates the feasibility of uninterrupted chest compressions during biphasic external ...
August 7, 2008 - St. Jude Medical Inc. today said it received regulatory approval, in addition to reimbursement ...
August 6, 2008 - ZOLL Medical Corp. said today the ZOLL M Series defibrillator has been installed in a number of high ...
July 29, 2008 - The Journal of Emergency Medical Services (JEMS) recently named Physio-Control's LIFENET STEMI ...
May 29, 2008 – Providing objective metrics and educational feedback to medical personnel who performed CPR on a ...
May 26, 2008 – Spectranetics introduced the new LLD EZ Lead Locking Device (LLD) for the removal of nonfunctional or ...
Efforts to reduce discovery-to-balloon (d-to-b) and door-to-balloon times is sweeping the country as hospitals put in ...

The upgraded Philips HeartStart MRx monitor/defibrillator aims to further help the industry realize door-to ...
March 31, 2008 – Hitting ACC 2008, the Philips HeartStart Mrx monitor/defibrillator works to enable hospitals to ...
The LIFEPAK 12 defibrillator/monitor offers full-featured defibrillation and industry-standard monitoring for ...
Choosing the right device to regulate or jump-start the heart can be a challenge. Not only does a patient's ...
January 8, 2007 - Cardiac Science Corp. expects 2007 fourth quarter revenue to total approximately $50 million ...
January 3, 2008 - A study reported in the Jan. 3 New England Journal of Medicine found that one third of patients who ...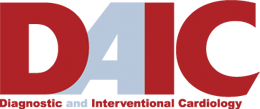 Subscribe Now