Defibrillator Monitors
This channel includes news and new technology innovations about defibrillator monitors. These are used by EMS paramedics to monitor the 12 lead ECG (EKG) of patients and deliver shocks to rtestorn normal sinus rhythm in patrient who go into dangerous arrhythmias or sudden cardiac arrest.
December 1, 2014 — Physician-researchers from the Cardiac Center at The Children's Hospital of Philadelphia (CHOP) ...
November 21, 2014 — A coordinated emergency response by healthcare teams to treat heart attack patients meant faster ...
Covidien announced that it has notified customers of a voluntary Field Safety Alert for certain Medi-Trace Cadence and ...
August 15, 2014 — Zoll Medical Corp. announced its Japanese subsidiary, Asahi Kasei Zoll Medical (AZM), has received ...
Feature | ECG | Samantha Avery, D.O., Nicholas Kotch, D.O., Anne Kroman, D.O., Ph.D., Ricarda White, D.O., Peter Wassmer, M.D., FACC
In a community hospital and emergency medical services (EMS) system, the standard 12-lead electrocardiogram (ECG) is the ...
For U.S. hospitals and emergency medical services (EMS) looking to upgrade their aging defibrillator-monitors, new ...
October 22, 2013 — A 56-year-old man who had a heart attack survived and is recovering at home after receiving two hours ...
September 11, 2013 — The main results of the large randomized LINC study, which compared the effectiveness of the Lucas ...
September 6, 2013 — Physio-Control launched its comprehensive solution designed to improve cardiac resuscitation in ...
July 23, 2013 — Zoll Medical Corp has announced that survival from one of the leading causes of death in the United ...
June 25, 2013 — Zoll Medical Corp., a manufacturer of medical devices and related software solutions, announced that a ...
The Aspirus Heart & Vascular Institute (AH&VI) services 14 counties in north central Wisconsin and an additional seven ...
May 1, 2013 — Zoll Medical said results from the prospective registry and follow-up of Patients Using the Wearable Defib ...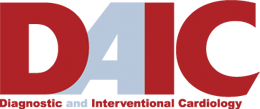 Subscribe Now