Defibrillator Monitors
This channel includes news and new technology innovations about defibrillator monitors. These are used by EMS paramedics to monitor the 12 lead ECG (EKG) of patients and deliver shocks to rtestorn normal sinus rhythm in patrient who go into dangerous arrhythmias or sudden cardiac arrest.
St. Jude Medical Inc. announced FDA approval of its first radiofrequency (RF) wireless devices to treat patients ...
September 4, 2007 – Philips recently demonstrated its HeartStart MRx monitor/defibrillator that enables paramedics to ...
ZOLL Medical Corp. has received FDA clearance to market and sell the ZOLL M Series with Real CPR Help technology ...

The ZOLL R Series is a Code-Ready device that is simple, smart and ready to use. It offers a one step system to ...
The "crash cart" defibrillator-monitor from Cardiac Science is designed specifically for use by medical ...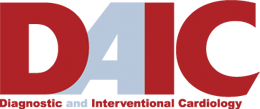 Subscribe Now