ESC
This channel contains news about the European Society of Cardiology (ESC), including coverage of its annual meeting and new guidelines. ESC is a leading resource for cardiology science and information in Europe.  
September 2, 2022 — Acetazolamide added to intravenous loop diuretics decreases congestion within three days in patients ...
September 2, 2022 — A randomized trial in more than 45,000 men has suggested that cardiovascular screening including car ...
September 2, 2022 — In an innovative, pragmatic randomized trial, high-dose influenza vaccination in older adults was ...
September 1, 2022 — "At ESC Congress in Barcelona, we discussed the newest science in the light of our collective ...
September 1, 2022 — A target blood pressure of 77 mmHg provides no benefit to survival or neurological outcome in ...
September 1, 2022 — The gout medicine allopurinol has failed to reduce the primary endpoint of nonfatal myocardial ...
August 30, 2022 —  Royal Philips (NYSE: PHG, AEX: PHIA), a global leader in health technology, will showcase its latest ...
August 30, 2022 — A pill containing aspirin and medications to lower lipids and blood pressure more effectively prevents ...
August 30, 2022 — Abbott announced new late-breaking data that show its HeartMate 3 heart pump extends survival of advan ...
August 29, 2022 — Medtronic plc announced that its investigational EV ICD System – a first-of-its-kind defibrillator ...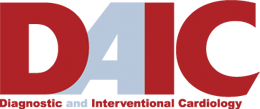 Subscribe Now