ESC
This channel contains news about the European Society of Cardiology (ESC), including coverage of its annual meeting and new guidelines. ESC is a leading resource for cardiology science and information in Europe.  
August 28, 2023 — Upgrade to cardiac resynchronization therapy with a defibrillator (CRT-D) reduces morbidity and ...
August 28, 2023 — Prasugrel monotherapy after percutaneous coronary intervention (PCI) with drug-eluting stents is not ...
August 24, 2023 — GE HealthCare announces the launch of CardioVisio for Atrial Fibrillation (AFib), a digital tool ...
August 24, 2023 —Royal Philips, a global leader in health technology, highlighted how it integrates AI in cardiac ...
August 22, 2023 — Heart attack patients who do not take daily aspirin have an elevated likelihood of recurrent myocardia ...
August 22, 2023 — A study in more than 15,000 people has found that physical fitness is linked with a lower likelihood ...
August 22, 2023 — Recognizing and acting on heart attack symptoms is linked with faster life-saving treatment, according ...
August 14, 2023 — Esperion announced two oral presentations to take place in the Late-Breaking Science Session entitled ...
July 3, 2023 — Nearly one-third of patients with an implanted device to prevent sudden death have anxiety in the first ...
June 30, 2023 — Women with atrial fibrillation progress more rapidly to cognitive impairment and dementia than men with ...
June 19, 2023 — Patients who had heart attacks during the first COVID-19 lockdown in the UK and Spain are predicted to ...
May 23, 2023 — The diagnosis of  heart failure is usually missed, denying patients treatments that could improve ...
May 23, 2023 — The first investigator-initiated study of remote pulmonary artery pressure monitoring has found that it ...
May 11, 2023 — Esaote, a leading manufacturers of medical diagnostic systems (specifically, ultrasound, dedicated MRI ...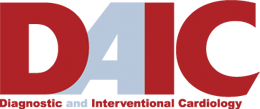 Subscribe Now