ESC
This channel contains news about the European Society of Cardiology (ESC), including coverage of its annual meeting and new guidelines. ESC is a leading resource for cardiology science and information in Europe.  
August 31, 2017 — Medtronic plc announced its intent to move forward with a new renal denervation pivotal trial ...
August 30, 2017 — Vascular Dynamics Inc. announced interim results of the company's first-in-human trial of its MobiusHD ...
August 28, 2017 — Bristol-Myers Squibb Company and Pfizer Inc. announced results from an analysis of real-world data ...
September 12, 2017 – The European Society of Cardiology (ESC) Congress 2017 includes several Hot Line Late-breaking ...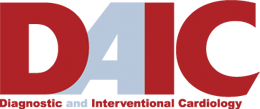 Subscribe Now