ESC
This channel contains news about the European Society of Cardiology (ESC), including coverage of its annual meeting and new guidelines. ESC is a leading resource for cardiology science and information in Europe.  
September 9, 2019 — Prasugrel is superior to ticagrelor for reducing ischemic events in patients with acute coronary ...
September 9, 2019 — More than 33,000 health professionals gathered over five days to attend the 2019 European Society of ...
September 9, 2019 — The drug Dapagliflozin was found to reduce death and hospitalization in patients who have heart ...
September 5, 2019 — Biotronik's ultrathin Orsiro stent demonstrated superiority over Xience with respect to target ...
September 4, 2019 – Novartis announced results from two new clinical trials evaluating improvement in heart structure ...
September 4, 2019 — Final data from the World Alliance Societies of Echocardiography (WASE) Normal Values Study was ...
July 5, 2019 — The rapid evolution of digital technology and its impact on the prevention and treatment of heart disease ...
September 17, 2018 — Raymond Kwong, M.D., MPH, from the Harvard Medical School recently presented his findings on a ...
September 7, 2018 — The antithrombin drug rivaroxaban does not reduce the risk of a composite endpoint of survival ...
September 6, 2018 — Tafamidis is the first treatment to improve survival and reduce hospitalizations in a rare heart ...
September 6, 2018 — While it is firmly established that the use of one internal thoracic artery can improve life ...
September 5, 2018 — Aspirin prevented serious vascular events in patients with diabetes who did not already have ...
September 4, 2018 — The jury is still out on whether people at moderate risk of a first heart attack or stroke should ...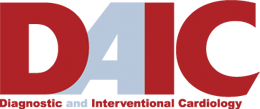 Subscribe Now