ESC
This channel contains news about the European Society of Cardiology (ESC), including coverage of its annual meeting and new guidelines. ESC is a leading resource for cardiology science and information in Europe.  
August 29, 2022 — In a first-of-its-kind randomized clinical trial led by researchers at the Smidt Heart Institute and ...
July 12, 2022 — Pesticides and heavy metals in soil may have detrimental effects on the cardiovascular system, according ...
July 11, 2022 — Smoking traditional or non-combustible cigarettes while wearing a surgical mask results in a two-fold ...
June 23, 2022 — The COVID-19 vaccination is not associated with an increased risk of heart attack or stroke in patients ...
June 22, 2022 — Recommendations on how to use gene testing to prevent sudden cardiac death in athletes and enable safe ...
June 1, 2022 — Recardio's Phase 2 trial results demonstrated the excellent safety profile of its lead drug Dutogliptin ...
May 17, 2022 — Amarin Corporation plc announced that research on the potential population health impact and cost ...
May 9, 2022 — Heart failure presents differently in women and men – discover the latest evidence and its impact on ...
May 2, 2022 – A method for delivering genetic material to the body is being tested as a way to repair damaged heart ...
March 22, 2022 — A small study has shown that SARS-CoV-2 vaccination in patients who had an inflamed heart muscle in the ...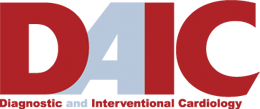 Subscribe Now