Healthcare today is largely woven together with electronic medical record (EMR) systems, which has led to the rapid ...
February 28, 2019 — The Healthcare Information and Management Systems Society (HIMSS) shared insights on what's next in ...
This is a virtual heart with the same electrophysiology characteristics as the real patient being developed to help ...
February 15, 2019 — IBM Watson Health and the Broad Institute of MIT and Harvard are launching a research partnership ...
February 14, 2019 — Medical imaging and visualization company Medivis officially unveiled SurgicalAR, its augmented ...
This story has been updated with additional information since its initial posting.
February 14, 2019 — The Centers ...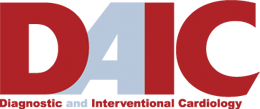 Subscribe Now