March 24, 2022 — Royal Philips announced its latest introductions in analytics and interoperability solutions at the HIM ...
February 24, 2022 — Imagine that you are admitted to hospital. A smart scheduling system ensures you have a bed; you ...
While enterprise imaging (EI) is on healthcare organizations' minds, many currently use multiple vendors for different ...
One of the trends in cardiovascular information system (CVIS) and radiology PACS at the Healthcare Information ...
The vendor MediCardia demonstrated smart software to aggregate cardiology patient data from numerous locations into one ...
July 28, 2021 - ScImage Inc., a provider of cloud-centric cardiovascular and radiology enterprise imaging and reporting ...
(UPDATED information added to this article June 10, 2020)
April 28, 2020 — Medical conferences are where the latest ...
March 4, 2020 — SymphonyAI Group, an operating group of leading business-to-business AI companies, today announced the ...
February 19, 2020 — Connectiv, a division of The Software and Information Industry Association (SIIA), has announced the ...
June 10, 2019 — Medivis announced that its augmented reality (AR) technology platform for surgical applications ...
April 19, 2019 — The U.S. Department of Health and Human Services (HHS) is extending the public comment period by 30 ...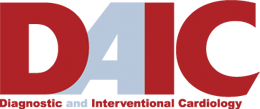 Subscribe Now