With all areas of healthcare now migrating to electronic medical record (EMR) platforms, the data they contain can be ...
The need for improved efficiency in healthcare and the new requirements of U.S. healthcare reform have rapidly made the ...
Examples of clinical decision support software currently on the market that might be leveraged to address Stage 3 ...
Don Woodlock, vice president and general manager of cardiology IT for GE Healthcare, highlights four new innovations ...
Examples of patient engagement technologies for medical imaging to meet health IT Stage 3 Meaningful Use requirements ...
March 14, 2016 — The Centers for Medicare and Medicaid Services (CMS) and the Office of the National Coordinator for Hea ...
Examples of technologies on the market and a discussion of what to look for in PACS and CVIS workflow efficiencies with ...
March 10, 2016 — Paxeramed Corp. has announced the release of version 2.0 of its patient engagement app CarePassport ...
Managing inventory in the procedural area is often a challenge that creates substantial waste and inefficiency that ...
March 3, 2016 — Vital Connect debuted the VitalPatch biosensor at the 2016 Healthcare Information and Management Systems ...
March 3, 2016 — Philips announced four leading U.S. health systems have signed multi-year telehealth deals to implement ...
March 2, 2016 — IBM Watson Health announced plans Feb. 18 to acquire Truven Health Analytics, a leading provider of ...
March 2, 2016 — GE Healthcare announced two large systems integrators (SIs) and seven leading-edge independent software ...
February 23, 2016 — WITS(MD), a provider of medical image workflow solutions, announced a company name change to ...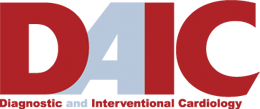 Subscribe Now