February 16, 2018 — California's Petaluma Health Center (PHC) was recently awarded a 2017 Healthcare Information and ...
January 18, 2018 — Change Healthcare announced the acquisition of National Decision Support Company (NDSC), a leader in ...
Consolidation of data in one location to improve efficiency and enable data analytics, as well as smooth integration ...
August 21, 2017 — The U.S. Department of Health and Human Services (HHS), Office for Civil Rights (OCR) recently ...
August 17, 2017 — Cybersecurity has become a growing concern in healthcare as patient data, medical systems and ...
There is growing concern among patients and regulators that medical devices, especially implantable electrophysiology ...
Rami Doukky, M.D., system chair, Division of Cardiology, professor of medicine, Cook County Health and Hospitals System ...
Information technology (IT) is among the least sexy areas to cover in medical technology advances, and is often ...
ITN Editor Dave Fornell takes a tour of some of the most innovative new technology that was displayed on the expo floor ...
March 6, 2017 — Logicalis Healthcare Solutions announced in February a new service desk offering – Service Desk for Epic ...
Enterprise imaging system expert Louis Lannum was in charge of Cleveland Clinic's efforts to connect images and other ...
March 2, 2017 — IBM at the 2017 Healthcare Information and Management Systems Society Conference and Exhibition (HIMSS17 ...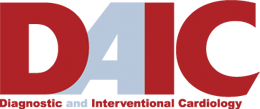 Subscribe Now