February 2, 2016 — Agfa HealthCare announced it would be showcasing its convergence approach to enterprise imaging durin ...
February 1, 2016 — On February 1, the first day of American Heart Month, the American Heart Association (AHA) announced ...
June 30, 2015 - Cybersecurity was identified as an increased business priority over the past year according to 87 ...
The Centers for Medicare and Medicaid (CMS) has issue a draft list Stage 3 Meaningful Use requirements. Jeff Coughlin ...
During HIMSS 2015, Louis Lannum, director, ITD enterprise imaging, information technology division, Cleveland Clinic ...
At HIMSS 2015, one of the biggest trends was the explosion of consumer health related wearable devices and smartphone ...
Mony Weschler, chief applications strategist and architect, application technology services, Montefiore Health System ...
A big trend in healthcare IT at HIMSS 2014 was the creation of enterprise-wide image access systems. With the ...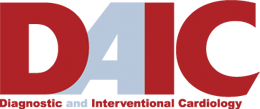 Subscribe Now