February 13, 2017 — Vital Images Inc. announced that it will be demonstrating new image sharing capabilities for current ...
February 10, 2017 — With the Healthcare Information and Management Systems Society's annual meeting (HIMSS17) scheduled ...
February 9, 2017 — Vital Images Inc. will feature its Vitrea Modular Enterprise Imaging interoperability solutions at ...
February 9, 2017 — eHealth Technologies and HealtheConnections, a Syracuse-based regional health information ...
February 9, 2017 — Charleston Area Medical Center (CAMC) has documented reduced readmissions for congestive heart ...
February 7, 2017 — Healthcare analytics company Innovaccer Inc. announced the launch of its holistic MIPS Platform ...
The movement from paper electrocardiogram (ECG) review to electronic ECG management systems in the past decade has ...
Analytics in the past couple years have moved far beyond the simple dashboards used by many cardiology department ...
January 23, 2017 — Carestream Health will demonstrate a zero-footprint enterprise imaging platform that can easily ...
January 19, 2017 — Apollo Enterprise Imaging Corp. announced it has entered into an agreement with DiACardio Ltd to ...
January 19, 2017 — Intelerad Medical Systems announced a partnership with Laurel Bridge Software that will allow ...
January 12, 2017 — Four organizations have announced they are forming a new, multi-stakeholder collaboration, Xcertia ...
January 3, 2017 — Royal Philips recently announced that its e-Alert was awarded "Most Innovative IoT Solution" at the ...
Feature | Val Kapitula, RT(R), PMP, CIIP
Cardiovascular information and imaging systems (CVIS) have existed for many years in the dedicated sub-specialty areas ...
The ubiquitous smartphone has found its way into the pockets of nearly every clinician and patient in recent years and ...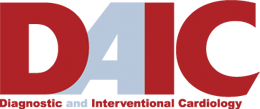 Subscribe Now