Hypertension
This page includes news and new technology on hypertension. The condition is caused by abnormally high blood pressure that causes excess force and pressure of the blood against the artery walls. Long-term, this can cause damage the vessels and contributes to heart disease. Therapies include antihypertensive medications such as diurestics  and renal denervation therapy. 
September 20, 2022 — Orchestra BioMed, Inc., a biomedical innovation company accelerating high-impact technologies to ...
August 8, 2022 — Cardiovascular diseases remain a leading cause of death around the world. A primary contributor to ...
April 7, 2022 – Among patients undergoing non-cardiac surgery who were also on blood pressure medications, a ...
April 4, 2022 –  Esperion presented two new analyses from its clinical development program of bempedoic acid (NEXLETOL) ...
March 23, 2022 — MedWatch, The FDA Safety Information and Adverse Event Reporting Program, announced today that Pfizer i ...
February 8, 2022 — OMRON Healthcare, Inc., the global leader in remote blood pressure monitoring and personal health ...
February 8, 2022
—

 
A new study is the first to show that a remote cognitive assessment could help with tracking patients ...
November 18, 2021 — Village doctors who were community health workers in rural China were trained and successfully ...
November 12, 2021 — Orchestra BioMed Inc. announced multiple presentations of long-term clinical results and ISH ...
November 9, 2021 — Six-month outcomes from the randomized RADIANCE-HTN TRIO Trial comparing endovascular ultrasound ...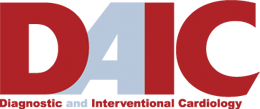 Subscribe Now