Hypertension
This page includes news and new technology on hypertension. The condition is caused by abnormally high blood pressure that causes excess force and pressure of the blood against the artery walls. Long-term, this can cause damage the vessels and contributes to heart disease. Therapies include antihypertensive medications such as diurestics  and renal denervation therapy. 
January 31, 2019 — Researchers have mapped the active-state structure of the angiotensin II type 1 receptor, the target ...
January 31, 2019 — Nearly half (48 percent, 121.5 million in 2016) of all adults in the United States have some type of ...
January 11, 2019 — Research suggests that a gene that governs the body's biological (circadian) clock acts differently ...
January 10, 2019 — Aurobindo Pharma USA Inc. is conducting a voluntary recall of 80 lots of Amlodipine Valsartan Tablets ...
January 8, 2019 – Patients with high blood pressure and progression of periventricular white matter hyperintensities ...
December 27, 2018 — African-American men participating in a blood pressure reduction program implemented in barbershops ...
December 14, 2018 — Digital health company Analytics 4 Life and Actelion Pharmaceuticals Ltd. announced a collaborative ...
December 11, 2018 — Mylan Pharmaceuticals is expanding its consumer-level voluntary nationwide recall to include all ...
November 16, 2018 — A research team led by scientists and doctors in Leicester and the Netherlands has shown that a ...
November 13, 2018 — Black adults experience dangerous spikes in high blood pressure, called a hypertensive crisis, at a ...
October 29, 2018 — Blood pressure readings of 130/80 millimeters of mercury (mmHg) or higher taken at home can be used ...
October 4, 2018 — Pulmonary artery denervation (PADN) is associated with significant improvements in hemodynamic and ...
October 2, 2018 — Two-year results of the Moderato I Study demonstrated immediate, substantial and sustained reduction ...
August 27, 2018 — Blood pressure and cholesterol-lowering drugs continue to improve survival in patients with hypertensi ...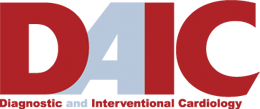 Subscribe Now