Hypertension
This page includes news and new technology on hypertension. The condition is caused by abnormally high blood pressure that causes excess force and pressure of the blood against the artery walls. Long-term, this can cause damage the vessels and contributes to heart disease. Therapies include antihypertensive medications such as diurestics  and renal denervation therapy. 
October 11, 2016 — Awards from the National Institutes of Health's Common Fund are supporting research on the peripheral ...
August 23, 2016 — Technavio analysts forecast the global renal denervation market to grow at a compound annual growth ...
August 22, 2016 — Obstructive sleep apnea is a common cause of high blood pressure. In the Aug. 17, 2016, issue of the ...
June 9, 2016 — An international stroke study found that standard and intensive blood pressure treatments were equally ...
April 20, 2016 — Lowering cholesterol with statins significantly reduced adverse cardiovascular events in people with ...
March 23, 2016 — Recent research published in The American Journal of Cardiology and led by Stephen Crouse, Ph.D., is ...
February 17, 2016 — Up to 10 percent of people with high blood pressure have resistant hypertension — high blood ...
January 15, 2016 — 2016 is starting off a whole lot better than last year for 14-year-old Oswaldo Jimenez of Salem, Ore ...
November 12, 2015 — A pharmacist-physician collaborative effort to control blood pressure among a diverse group of ...
November 11, 2015 — Two of the country's preeminent health organizations, the American Heart Association (AHA) and the ...
September 25, 2015 — Medisafe, an mHealth platform for medication management, announced the results of its blood ...
As healthcare converts to an entirely electronic health record (EHR)-based system, it opens up new opportunities to ...
September 16, 2015 — Initial results of a landmark clinical trial found patients randomized to a systolic blood pressure ...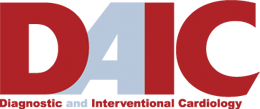 Subscribe Now