Hypertension
This page includes news and new technology on hypertension. The condition is caused by abnormally high blood pressure that causes excess force and pressure of the blood against the artery walls. Long-term, this can cause damage the vessels and contributes to heart disease. Therapies include antihypertensive medications such as diurestics  and renal denervation therapy. 
August 27, 2015 — Analysis of blood samples from more than 5,000 people suggests that a more sensitive version of a ...
July 7, 2015 – A new document from the American Society of Echocardiography (ASE) provides detailed guidance for ...
May 14, 2015 — Combining statins for low-density lipoprotein (LDL) and calcium channel antagonists for blood pressure re ...
May 5, 2015 — Medtronic plc announced the start of a clinical study to determine whether paroxysmal and persistent atria ...
May 4, 2015 — Boston Scientific Corp. is taking a new approach to evaluate the performance of the Vessix Renal ...
April 1, 2015 — Medtronic plc announced the initiation of the SPYRAL HTN Global Clinical Trial Program, a phased ...
February 12, 2015 — Ablative Solutions Inc. announced the addition of Michael Weber, M.D., FACP, FACC, FAHA, to its ...
February 10, 2015 — Younger adults with elevated systolic blood pressure have a higher risk for cardiovascular disease ...
February 5, 2015 — Ostar Healthcare Technology announced the North American launch of their Cellular P201 telehealth blo ...
February 4, 2015 — Ostar Healthcare Technology, a Washington State Based TeleHealth Solutions company, announced the ...
January 19, 2015 — The U.S. Food and Drug Administration (FDA) has granted a humanitarian device exemption for the CVRx ...
December 23, 2014 — The most accessed research studies in the Journal of the American College of Cardiology (JACC) in ...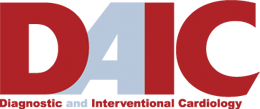 Subscribe Now