Hypertension
This page includes news and new technology on hypertension. The condition is caused by abnormally high blood pressure that causes excess force and pressure of the blood against the artery walls. Long-term, this can cause damage the vessels and contributes to heart disease. Therapies include antihypertensive medications such as diurestics  and renal denervation therapy. 
April 1, 2020 — Three months after undergoing renal denervation (RDN), patients with untreated high blood pressure had ...
February 27, 2020 — Aria CV Inc. completed a $31 million Series B round of financing to fund its first clinical study in ...
February 7, 2020 — The U.S. Food and Drug Administration (FDA) has granted Breakthrough Device Designation for the Aria ...
October 10. 2019 — Late-breaking results from its MODERATO II double-blind, randomized study of BackBeat Cardiac ...
August 20, 2019 — In a study that spanned two and a half decades and looked at data from more than 4,700 participants ...
August 19, 2019 — The U.S. Food and Drug Administration (FDA) granted market clearance the Barostim Neo System for the ...
August 14, 2019 — People enrolled in a large clinical hypertension management trial were half as likely to control their ...
July 29, 2019  — High blood pressure among children is on the rise and a lack of research about how to treat it has left ...
July 3, 2019 — The American College of Cardiology (ACC) has partnered with Veradigm, an Allscripts business unit, to ...
June 14, 2019 — Quantum Genomics announced the enrollment of the first patient in its QUORUM Phase IIb study of its lead ...
June 6, 2019 — Active duty Army personnel have worse cardiovascular health compared to people of similar ages in the ...
June 4, 2019 — Orchestra BioMed Inc. announced the presentation of two-year clinical data from the European Moderato I ...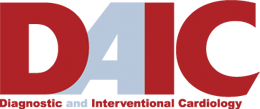 Subscribe Now