Hypertension
This page includes news and new technology on hypertension. The condition is caused by abnormally high blood pressure that causes excess force and pressure of the blood against the artery walls. Long-term, this can cause damage the vessels and contributes to heart disease. Therapies include antihypertensive medications such as diurestics  and renal denervation therapy. 
August 3, 2018 — Even as a young adult, being overweight may cause higher blood pressure and thicken heart muscle ...
July 30, 2018 — Approximately 75 percent of black and men women are likely to develop high blood pressure by the age of ...
July 5, 2018 — Physician practices now have access to new resources to improve their standard of quality care for hypert ...
June 13, 2018 — Medication management platform Medisafe released data showing that, on average, hypertensive patients ...
May 31, 2018 – ReCor Medical announced that the RADIANCE-HTN SOLO study met its primary efficacy endpoint and ...
May 30, 2018 — Despite the best efforts of clinicians to manage hypertension, it continues to increase and is now ...
May 23, 2018 – At the 2018 EuroPCR Annual Meeting in Paris, Medtronic announced first-ever-data from the SPYRAL HTN-ON ...
April 16, 2018 — Medtronic plc announced U.S. Food and Drug Administration (FDA) approval to begin an investigational ...
April 5, 2018 — YMCA of the USA (Y-USA) and the American Heart Association (AHA) are combining efforts to help more ...
March 28, 2018 — Population health enablement company Higi announced their commitment to implement the 2017 American ...
There were several notable presentations of new data on cardiovascular technologies at the recent 2018 American College ...
March 20, 2018 — African-American men who received medical intervention aimed at controlling their high blood pressure w ...
February 16, 2018 — California's Petaluma Health Center (PHC) was recently awarded a 2017 Healthcare Information and ...
December 6, 2017 — Women who develop high blood pressure during pregnancy are more likely to experience heart problems ...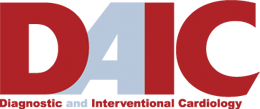 Subscribe Now