Hypertension
This page includes news and new technology on hypertension. The condition is caused by abnormally high blood pressure that causes excess force and pressure of the blood against the artery walls. Long-term, this can cause damage the vessels and contributes to heart disease. Therapies include antihypertensive medications such as diurestics  and renal denervation therapy. 
April 4, 2023 — The need for appropriate diagnosis, treatment and reduction of lifestyle risk factors for high blood ...
March 9, 2023 — Positive results from a Mineralys Therapeutics study, the Target-HTN Phase 2 trial, demonstrated ...
March 6, 2023 — Patients with pulmonary arterial hypertension (high blood pressure in the arteries that supply the lungs ...
March 5, 2023 — Doctors who received customized electronic health record (EHR) alerts for specific patients were 2.5 ...
December 7, 2022 —  Compared with team-based care alone, the addition of a computerized clinical decision support system ...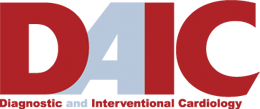 Subscribe Now