Implantable Cardiac Monitor (ICM)
Implantable cardiac monitors (ICM) are small electrophysiology (EP) devices that used for long-term monitoring of a patient's heart electrical activity to detect arrhythmias. The technology can eliminate the need for a bulkly external Holter monitor that requires wire leads attached to the patient. ICMs can be inserted under the skin during and office visit and record cardiac data continuously for up to 4.5 years. 
The current standard of care for heart failure (HF) is guideline-directed medical therapy combined with device-based ...
April 6, 2022 – Final results from the BIO|GUARD-MI study show a 31 percent reduction of MACE in a sub-group analysis of ...
February 25, 2022 – Abbott has announced that the U.S. Food and Drug Administration (FDA) has approved an expanded ...
January 4, 2022 –  Remote patient monitoring and cardiac data management solutions vendor Implicity received U.S. Food ...
August 9, 2021 - In association with Heart Rhythm 2021, Biotronik today announced that the latest implantable cardiac ...
Cardiovascular diseases are among the leading causes of death for people over 65 years old in North America and Europe ...
June 13, 2021 — Medtronic announced clinical trial results from the STROKE AF trial demonstrating the superiority of the ...
July 1, 2021 — The U.S. Food and Drug Administration (FDA) has cleared the Angel Medical Systems Inc. second-generation ...
June 2, 2021 — Implicity, a leader in remote patient monitoring software and cardiac data management solutions ...
May 14, 2021 — The U.S. Food and Drug Administration (FDA) is advising patients and caregivers to keep any consumer ...
April 26, 2021 — Patients receiving an implantable cardioverter defibrillator (ICD) should be regularly screened for ...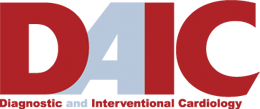 Subscribe Now