New SPECT/CT, cardiovascular IT and PET/CT technologies were on display by Philips Medical Systems at the American ...
Offering a combination of perfusion and function information in a single nuclear stress test, Lantheus Medical ...
The Infinia Hawkeye 4 combines GE's Infinia gamma camera with an optimized 4-slice CT to create a SPECT/CT system that ...
A fixed 90-degree dual-headed motion-free SPECT imaging system, Nuclear Cardiology Systems Inc.'s (NCS) CardioCam has ...
GE Healthcare introduced its new 64-slice combination PET/CT system for cardiac imaging applications at the RSNA ...

Providing PET, CT and PET/CT review, display and analysis in an integrated user environment, the Extended ...
Siemens has introduced a 40-slice configuration to its Biograph family of PET/CT systems. The Biograph family — which ...
A 64-slice combination PET/CT system for cardiac imaging, the Discovery VCT reportedly combines high-resolution ...

A revolutionary advancement in PET/CT, the GEMINI TF is the first PET/CT system that features time-of-flight PET ...
SceptreP3 is a hybrid PET/CT system that integrates the "Power of Three" suite of differentiating capabilities.
...

According to its recently granted U.S. patent, shorter scanning time and clinically diagnostic images may be ...
The CardiArc, a SPECT imaging device will reportedly give physicians sharper images of blood flow and function of their ...
The Cardius-3 is reportedly the first triple-head gamma camera that is designed for nuclear cardiac imaging.

Its three ...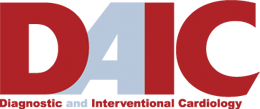 Subscribe Now