Cardiac Diagnostics
This channel includes news and new technology innovations for cardiac diagnostic systems or techniques. This includes laboratory testing, blood tests, Tropoin testing, ECG, electrocardiogram systems,  point of care testing systems, genetic testing and studies showing new ways to diagnose heart diseases.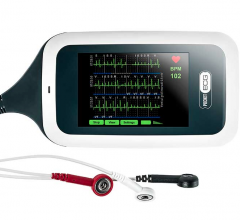 The Medicalgorithmics PocketECG Holter monitor offers real-time, remote, wireless ECG recording and tracking. Real-time data review may be able to help diagnose an arrhythmia quickly, reducing the amount of time the patient needs to be monitored. Also, 24/7 data offers a more complete picture of the patient's health, rather than fragments of data from older Holter and event monitor systems. 
There is a shift occurring in...