Cardiogenic Shock
This page includes content on technologies to treat cardiogenic shock, including percutaneous ventricular assist devices (pVAD), intra-aortic balloon pumps (IABP) and extracorporeal membrane oxygenation (ECMO). This condition occurs when the heart can no longer pump enough oxygenated blood to the body. The most common cause of cardiogenic shock is damage to the heart from a severe heart attack. The standard of care for this condition for more than 20 years has a 50 percent survival rate, but improvements have recently been seen in studies using early pVAD intervention prior to percutaneous coronary intervention (PCI). For more information, visit the National Institute of Health (NIH) cardiogenic shock information page. 
May 20, 2019 – A newly released expert consensus statement proposes a classification schema for cardiogenic shock (CS) t ...
May 14, 2019 — The U.S. Food and Drug Administration (FDA) has approved the expansion of Abiomed's Impella 5.0 and ...
This podcast is a discussion with William O'Neill, M.D., director of the structural heart program, Henry Ford Hospital ...
Clinical study data makes the world go around in cardiology and is the basis of setting guidelines in evidence-based ...
The U.S. Food and Drug Administration (FDA) sent a letter to cardiologists this week to explain its evaluation of high ...
Cardiogenic shock (CS) is a low-cardiac-output state resulting in life-threatening end-organ hypoperfusion and hypoxia ...
About 50 percent of patients in cardiogenic shock do not survive, and account for about 90,000 heart attack patients a ...
February 15, 2018 — Abiomed Inc. announced that it received an expanded U.S. Food and Drug Administration (FDA) Pre ...
December 19, 2017 — A team of researchers at the National Institute for Health Research (NIHR) Leicester Biomedical ...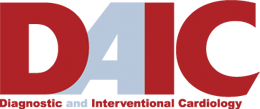 Subscribe Now