Cardiogenic Shock
This page includes content on technologies to treat cardiogenic shock, including percutaneous ventricular assist devices (pVAD), intra-aortic balloon pumps (IABP) and extracorporeal membrane oxygenation (ECMO). This condition occurs when the heart can no longer pump enough oxygenated blood to the body. The most common cause of cardiogenic shock is damage to the heart from a severe heart attack. The standard of care for this condition for more than 20 years has a 50 percent survival rate, but improvements have recently been seen in studies using early pVAD intervention prior to percutaneous coronary intervention (PCI). For more information, visit the National Institute of Health (NIH) cardiogenic shock information page. 
August 3, 2020 — A three-year, investigator-led, prospective study of Japanese patients who received an Impella heart ...
In recent weeks, a multisystem hyperinflammatory condition has emerged in children in association with prior exposure or ...
This is a quick animation demonstrating how the new 9 French Abiomed Impella ECP expands to approximately 18 French and ...
A new, serious COVID-19 cardiovascular presentation emerged in late April and early May 2020 in the form of pediatric ...
May 1, 2020 — Abiomed, maker of the Impella heart pump, has acquired Breethe, developer of a novel extracorporeal ...
April 23, 2020 – LivaNova PLC said the U.S. Food and Drug Administration (FDA) is now permitting the company to expand ...
DAIC Editor Dave Fornell recently took a tour of the Abiomed Impella production line at its headquarters in Danvers ...
November 4, 2019 — Abbott is recalling its CentriMag Acute Circulatory Support System due to a calibration system error ...
Henry Ford Hospital thought leaders regularly speak at the cardiology conferences about new research and technology ...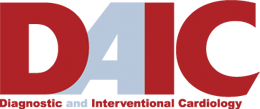 Subscribe Now