Cardiogenic Shock
This page includes content on technologies to treat cardiogenic shock, including percutaneous ventricular assist devices (pVAD), intra-aortic balloon pumps (IABP) and extracorporeal membrane oxygenation (ECMO). This condition occurs when the heart can no longer pump enough oxygenated blood to the body. The most common cause of cardiogenic shock is damage to the heart from a severe heart attack. The standard of care for this condition for more than 20 years has a 50 percent survival rate, but improvements have recently been seen in studies using early pVAD intervention prior to percutaneous coronary intervention (PCI). For more information, visit the National Institute of Health (NIH) cardiogenic shock information page. 
November 1, 2017 — Results from the prospective, randomized, multicenter CULPRIT-SHOCK trial found an initial strategy ...
October 26, 2017 — Medical professionals representing hospital systems from across the United States are expected to ...
June 30, 2017 — Abiomed Inc. announced the recent publication of a peer-reviewed retrospective study on hemodynamic ...
Recent clinical study data presented at the American College of Cardiology (ACC) 2017 meeting show new treatment ...
April 3, 2017 — The influence of cardiac arrest and cardiogenic shock on outcomes of patients with ST-elevation ...
April 3, 2017 — Hospitals can dramatically increase heart attack survival rates in patients suffering cardiogenic shock ...
This video, provided by Abiomed, demonstrates the Impella percutaneous ventricular assist devices (pVAD). It offers ...
March 9, 2017 — Metro Detroit cardiologists from five health systems have joined together to increase residents' ...
April 11, 2016 — Abiomed Inc. announced that it has received U.S. Food and Drug Administration (FDA) pre-market approval ...
September 8, 2015 — In a new study reported in The Journal of Thoracic and Cardiovascular Surgery, researchers found a ...
September 10, 2012 — Maquet Cardiovascular LLC announced 30-day results from the large, randomized, multicenter intra ...

February 12, 2009 - Researchers in The Netherlands say the standard of care of using intra-aortic balloon pumps ...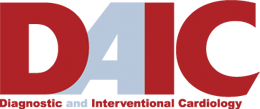 Subscribe Now