Computed Tomography (CT)
Cardiac computed tomography CT systems use a series of X-ray images to create an image volume dataset that can be sliced or manipulated on any plane using advanced visualization software. This channel includes content on CT scanners, CT contrast agents, CT angiography (CTA and CCTA), CT perfusion, spectral CT (also called dual souce or dual energy CT), and interative image reconstruction software that can reduce dose and make lower-quality CT images diagnostic.
One of the big trends in cardiac computed tomography (CT) imaging has been the introduction of noninvasive fractional ...
July 24, 2019 — The West Virginia University (WVU) Heart and Vascular Institute is the first hospital in the country to ...
July 18, 2019 — Low doses of radiation equivalent to three computed tomography (CT) scans, which are considered safe ...
July 11, 2019 — Mednax Inc. and Mednax Radiology Solutions announced that Chief Medical Officer Ricardo C. Cury, M.D ...
July 1, 2019 – vRad (Virtual Radiologic), a Mednax company recently made a scientific presentation, "Screening for ...
June 20, 2019 — A new type of care for cardiac patients at St. Paul's Hospital, Vancouver, has the potential to reduce h ...
June 19, 2019 — Zebra Medical Vision announced it has received its third U.S. Food and Drug Administration (FDA) 510(k) ...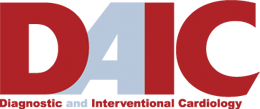 Subscribe Now