Computed Tomography (CT)
Cardiac computed tomography CT systems use a series of X-ray images to create an image volume dataset that can be sliced or manipulated on any plane using advanced visualization software. This channel includes content on CT scanners, CT contrast agents, CT angiography (CTA and CCTA), CT perfusion, spectral CT (also called dual souce or dual energy CT), and interative image reconstruction software that can reduce dose and make lower-quality CT images diagnostic.
August 20, 2020 – The amount of calcified plaque in the heart's arteries on computed tomography (CT) scans is a better ...
The latest technical advances and trends in computed tomography (CT) and the latest clinical study data were discussed ...
There has been tremendous growth in the field of cardiovascular computed tomography (CT) in the past two decades, with ...
July 20, 2020 – To meet the growing cardiovascular imaging needs of healthcare systems, Canon Medical Systems USA is ...
July 15, 2020 — Cardiac CT exams performed to assess heart health also provide an effective way to screen for osteoporos ...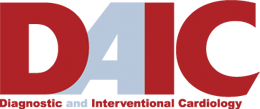 Subscribe Now