Computed Tomography (CT)
Cardiac computed tomography CT systems use a series of X-ray images to create an image volume dataset that can be sliced or manipulated on any plane using advanced visualization software. This channel includes content on CT scanners, CT contrast agents, CT angiography (CTA and CCTA), CT perfusion, spectral CT (also called dual souce or dual energy CT), and interative image reconstruction software that can reduce dose and make lower-quality CT images diagnostic.
December 16, 2020 — AI Medic Inc. announced that it has obtained official product certification from the NIDS (National ...
December 2, 2020 – Automated deep learning analysis of abdominal computed tomography (CT) images produces a more precise ...
November 17, 2020 — Diagnostic imaging techniques were able to find the underlying cause of heart attack in many women ...
More than a decade ago, there was an alarming, rapid rise in ionizing radiation exposure in the U.S. population that was ...
September 25, 2020 — A study out of University Hospitals (UH) found that removing the cost barrier for coronary artery ...
September 10, 2020 - Icosapent ethyl (Vascepa) demonstrated significant, 17 percent regression of low attenuation plaque ...
The cardiology program at Tufts Medical Center in Boston is internationally recognized for being on the forefront of ...
August 20, 2020 – The amount of calcified plaque in the heart's arteries on computed tomography (CT) scans is a better ...
The latest technical advances and trends in computed tomography (CT) and the latest clinical study data were discussed ...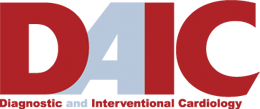 Subscribe Now