Computed Tomography (CT)
Cardiac computed tomography CT systems use a series of X-ray images to create an image volume dataset that can be sliced or manipulated on any plane using advanced visualization software. This channel includes content on CT scanners, CT contrast agents, CT angiography (CTA and CCTA), CT perfusion, spectral CT (also called dual souce or dual energy CT), and interative image reconstruction software that can reduce dose and make lower-quality CT images diagnostic.
Outside of medicine, computer-generated virtual twins of real machines like cars or airplanes have been used in ...
July 16, 2021 — Canon Medical Systems USA is joining forces with Cleerly in a strategic partnership to support simple ...
July 14, 2021 — Performing the first cardiac scan on their new photon-counting detector computed tomography (CT) scanner ...
June 14, 2021 — Heart disease and cancer are the leading causes of death in the United States, and it's increasingly ...
June 3, 2021 — Medical imaging AI specialist Avicenna.AI announced that it has received certification in the United ...
March 23, 2021 — Researchers at the Karolinska Institute in Stockholm, Sweden, have published the first-of-its-kind ...
The latest cardiology practice-changing scientific breakthrough, late-breaking study presentations have been announced ...
With increasing complexity of interventional structural heart disease and congenital heart disease interventions, 3-D ...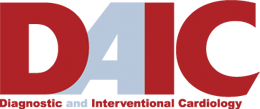 Subscribe Now