Computed Tomography (CT)
Cardiac computed tomography CT systems use a series of X-ray images to create an image volume dataset that can be sliced or manipulated on any plane using advanced visualization software. This channel includes content on CT scanners, CT contrast agents, CT angiography (CTA and CCTA), CT perfusion, spectral CT (also called dual souce or dual energy CT), and interative image reconstruction software that can reduce dose and make lower-quality CT images diagnostic.
June 15, 2022 — Six radiology and cardiology trainees have been selected as finalists for the 16th Annual Canon Young ...
April 2, 2022 — Aidoc, a leading provider of healthcare AI solutions, announced that it received FDA 510(k) clearance ...
The latest cardiology practice-changing scientific breakthrough, late-breaking study presentations have been announced ...
The gallery includes photos of medical imaging technologies from across the expo floor at the Radiological Society of ...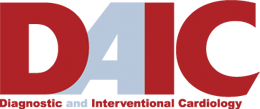 Subscribe Now