Computed Tomography (CT)
Cardiac computed tomography CT systems use a series of X-ray images to create an image volume dataset that can be sliced or manipulated on any plane using advanced visualization software. This channel includes content on CT scanners, CT contrast agents, CT angiography (CTA and CCTA), CT perfusion, spectral CT (also called dual souce or dual energy CT), and interative image reconstruction software that can reduce dose and make lower-quality CT images diagnostic.
May 11, 2020 – Competitive athletes are a rapidly growing population worldwide. Habitual vigorous exercise, a defining ...
May 4, 2020 – A new technique that combines computed tomography (CT) and magnetic resonance imaging MRI can bolster ...
April 23, 2020 — A special report published in the journal Radiology outlines prevention, diagnosis and treatment of ...
Cases of acute cardiovascular disease and cardiac complications caused by COVID-19 require cardiovascular imaging ...
April 3, 2020 — Patients who experience chest pain and have abnormal results on a cardiac stress test but who do not ...
April 3, 2020 — A new guidance document on best practices to maintain safety and minimize contamination in nuclear ...
A new year — and decade — offers the opportunity to reflect on the advancements and challenges of years gone by and ...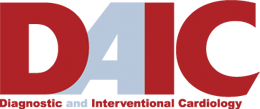 Subscribe Now